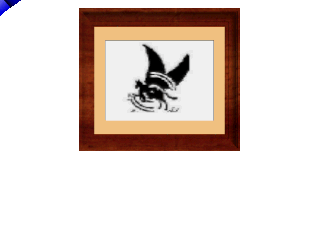 ---
HOME
What Is Pegasus?
Pegasus is an acronym that stands for Public Educational Governmental Access Service for US. Pegasus is a private, non-profit 501(c)(3) Public Access television station located in Perry, Iowa, population 7,000. Pegasus is an organization, which provides access to video and audio equipment to persons residing in the Perry Community School District. Anyone with an idea for a TV program may become a volunteer producer and make a program of any topic and have it air on the access channel.
The station also airs the city council meetings and school board meetings for citizens in the community to view, along with any other meeting of public interest. With the exception of the Access Coordinator, volunteers who have received training from Pegasus produce all local programs. Although the organization is small in numbers, a core group of volunteers bring a number of fresh programs each month.
How Is Pegasus Funded?
In order for a cable company to operate in a community, it must pay a fee to the city for the right to operate. This is called a franchise fee. The City of Perry collects five percent of the gross profit from TCI of Central Iowa, the cable operator in Perry. The City of Perry donates this franchise fee to Pegasus Inc. for the purpose of facilitating programming on the access channel and equipment and training to the residents of Perry. The city has also mandated a PEG fee to all cable subscribers in the cable system of $.50 per month, which is in turn given to Pegasus. With the combination of the franchise fee donation and the PEG fee, our annual budget is approximately $40,000 per year. Individual and corporate donations as well as memberships also add to the total budget.
Programming
Between the hours of 10 a.m. and approximately 10 p.m. programs are aired on the access channel. In between programs and during off times, the channel runs a Community Bulletin Board. The Community Bulletin Board displays information from a variety of groups, including the City of Perry, the McCreary Community Building and the Perry Public Library. Any organization or individual may submit an announcement of interest to the public, in writing, to Pegasus for inclusion on the bulletin board.
Programming at Pegasus is currently listed into two categories: Series and One-time events. All programs must either be locally produced by a certified Pegasus Volunteer Producer, or sponsored by a citizen residing in the Perry Community School District. Each volunteer producer or program sponsor is then responsible for the entire content of the program.
Programs produced locally include topics such as town meetings, religious programming, concerts, school activities (including sports and music), nature/outdoor programming and opinion-oriented programs. Pegasus currently airs two pre-recorded call in shows from Senators Charles Grassley and Tom Harkin. Pegasus also offers people with aspirations of becoming a radio DJ the means to practice their skills in a radio style music program that is run in the background of the Pegasus Community Bulletin Board. Many volunteers have loaned the organization a wealth of music on cassette, record and compact disk formats that are available for use during these DJ programs.
Recently, the Perry High School PACES program has been very active in producing programming for our community as PHS-TV. We are very excited about this development and encourage all students in the Perry School District to become involved!!
For a list of our programs, please visit our Program Schedule page.
PVA
Volunteers at Pegasus Inc. have organized a group called the Pegasus Volunteer Alliance. This group meets once a month to discuss topics of interest to the volunteers, offer training and coordinate volunteer efforts. The meetings are currently held the first Thursday of each month at 7 p.m. with free pizza being provided by Pucci's Family Restaurant at 6:30 p.m. at the Pegasus Inc. studio located at 1014 2nd Street in downtown Perry. The PVA is the link for volunteer producers to meet with each other and to utilize each other's skills to make their programs.
Some programs require more than just one or two people to produce and the PVA offers volunteers a chance to gain the extra support they need. The PVA is also responsible for producing the city council and school board programs. The city council meetings are carried live from the McCreary Community Building Theater and are also tape delayed. The city council meetings air three times per week. The Perry Community Schools Board of Education meetings are tape delayed and shown twice each week.
To meet the volunteers, please visit our Volunteers page.
In A Nutshell
Pegasus Inc. is a volunteer organization concerned with the community. It is governed by a seven-member Board of Directors:
Dan Haymond, President
Chris Gordon
, Vice President
Jim Ellenberger, Secretary
To be determined, Treasurer
<![if !supportEmptyParas]> <![endif]>
The Access Coordinator, Keith Knoll runs our day-to-day operations. Our mission at Pegasus is to promote free speech and thinking by providing access and training to semi-professional video and audio equipment. Any citizen who resides in the Perry Community School district or any non-profit agency in the state may utilize the Pegasus facilities for free. If you have a question, would like to become a volunteer or a volunteer producer or just have a program idea, please call us at (515) 465-3793, or submit your inquiries to our e-mail address at pegasus@dwx.com. We welcome your input.
...days since the terms of the Franchise Agreement was not completed ( @ $100/day fine).
Please Report All Broken Links Here
---
You Are Visitor #
Counter Provided By:

---
This Site Maintained By: Niche Multimedia